Background
The idea for Tatum began years ago after meeting a DeafBlind (DB) woman, Elaine, at Northeastern University. Deafblindness is characterized by having a range of concurrent vision and hearing loss. After speaking with Elaine via an interpreter, her only way of communicating, we began to ask Elaine about how she was able to communicate. Like most DB individuals, Elaine did not know how to use braille. Currently, innovations in DB communication methods have relied solely on braille tablets, leaving out most of the DB population who have acquired-deafblindness, limited access to education, or have multiple disabilities. As a result, Elaine communicates only through human interpreters, who cost upwards of $75/hour, require 3+ months to access, and require a team of two interpreters who switch off every 15 minutes.
Over the past two years, we began developing initial prototypes and conducted preliminary validations with DB users. During this time, the COVID pandemic forced social distancing, causing increased isolation and lack of access to important news updates due to intensified shortage of crucial interpreting services. Due to the overwhelming encouragement from DB individuals, advocates, and paraprofessionals, in 2021, Tatum Robotics was founded to develop an assistive technology to aid the DB community.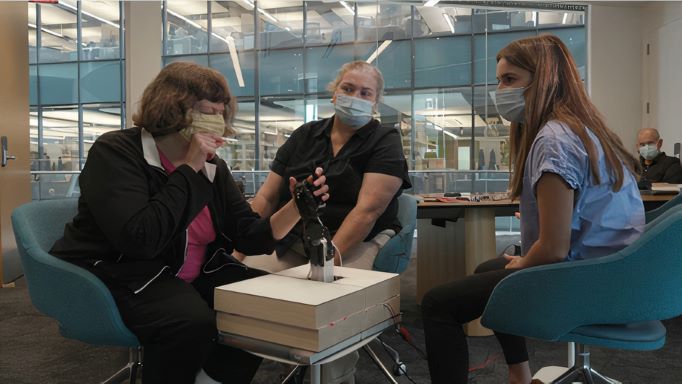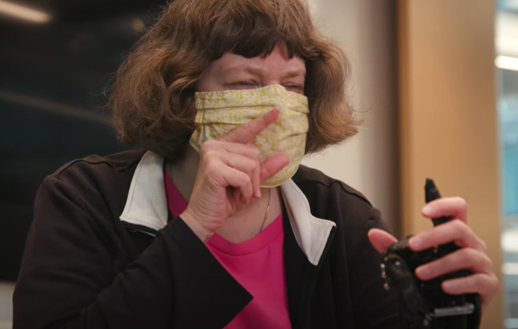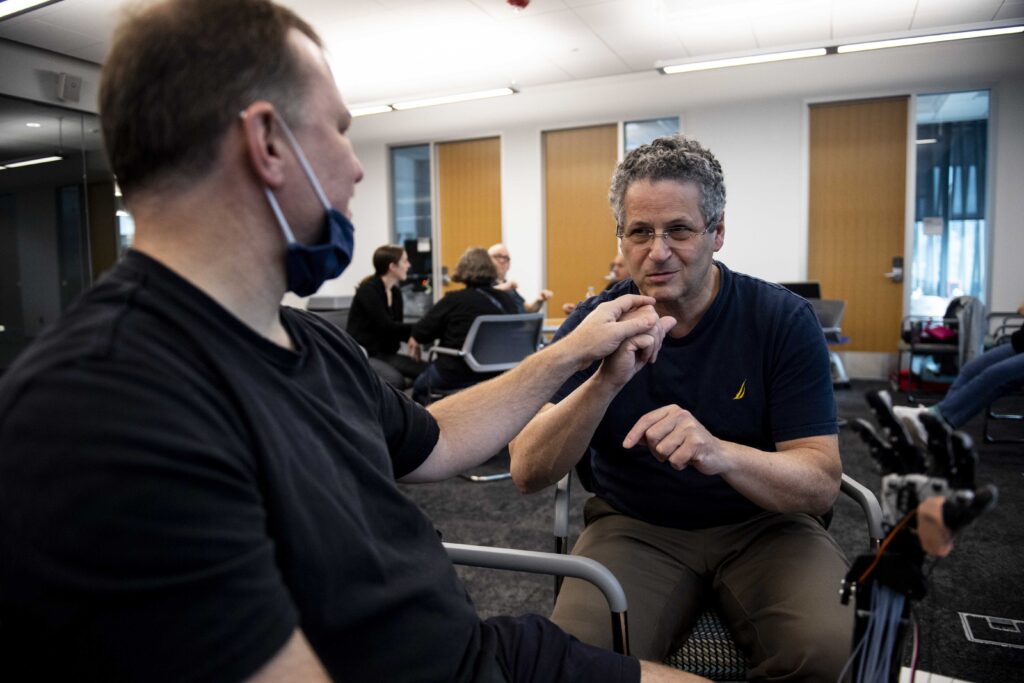 Our Mission
At Tatum Robotics, we strive to help create a more accessible world for people with disabilities through innovative assistive technologies. We are dedicated to maintaining an inclusive team and community-driven collaborations to ensure that discoveries are ethical, and promote the advancement of all.