Advancing Accessibility with Robotics
Supporting DeafBlind individuals with their first independent communication tool prioritizing their primary language, tactile sign. 

We Value Inclusion
Tatum employs and consults DeafBlind individuals, including local friends who contribute to community organizations and international contacts who advise us about DeafBlind diversity, language variability, and all components of the Tatum system. We are committed to ensuring that discoveries are ethical and promote the advancement of all.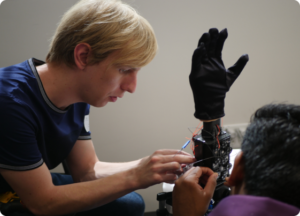 Who We Are
Tatum Robotics is made up of a team of passionate hardware engineers, mechanical designers, software engineers, and linguists. The team includes full-time members, co-op graduate students, and interns, all of whom see the importance of making the world a more accessible place. 
The Importance of Independence
A DeafBlind person can often only access communication if a person is sitting directly next to them. During the COVID-19 pandemic, social distancing made it impossible for tactile ASL users to feel safe while interacting with others, worsening their lack of access to education, entertainment, and their community.
While the rest of us could call our loved ones, send pictures and videos from afar, and continue working and learning remotely, DeafBlind people had no such options. Left isolated and dependent, the DeafBlind community often struggles with mental health issues like depression and anxiety.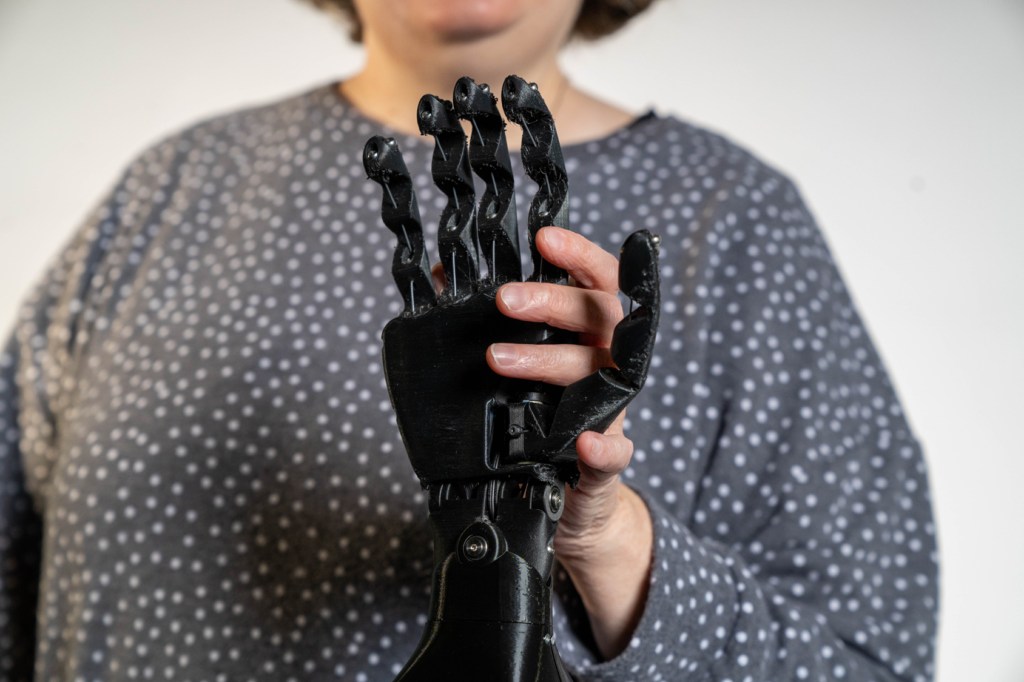 Note: All quotes transcribed from ASL
"I am really good at this! I can see myself using this robot, especially in my home!"
"That's so cool! I really liked the sign for thank you, that was great."
"I'm shocked… this is awesome... I want to cry, not because I am sad, but because I am very happy!"
"Really exciting, and super impressive. You guys have improved a lot since the last time I was here, just wow."
A Special Thank You to Our Collaborators
Our Commitment to an Accessible Website
Tatum Robotics is committed to having a website that is fully accessible for everyone. We strive to refine our website to increase usability, ensure user-friendliness among all visitors and uphold the highest standards of accessibility.
If you experience any issues customizing our website to your preferences or would like to provide feedback, please contact us at hello@tatumrobotics.com with your questions or suggestions.