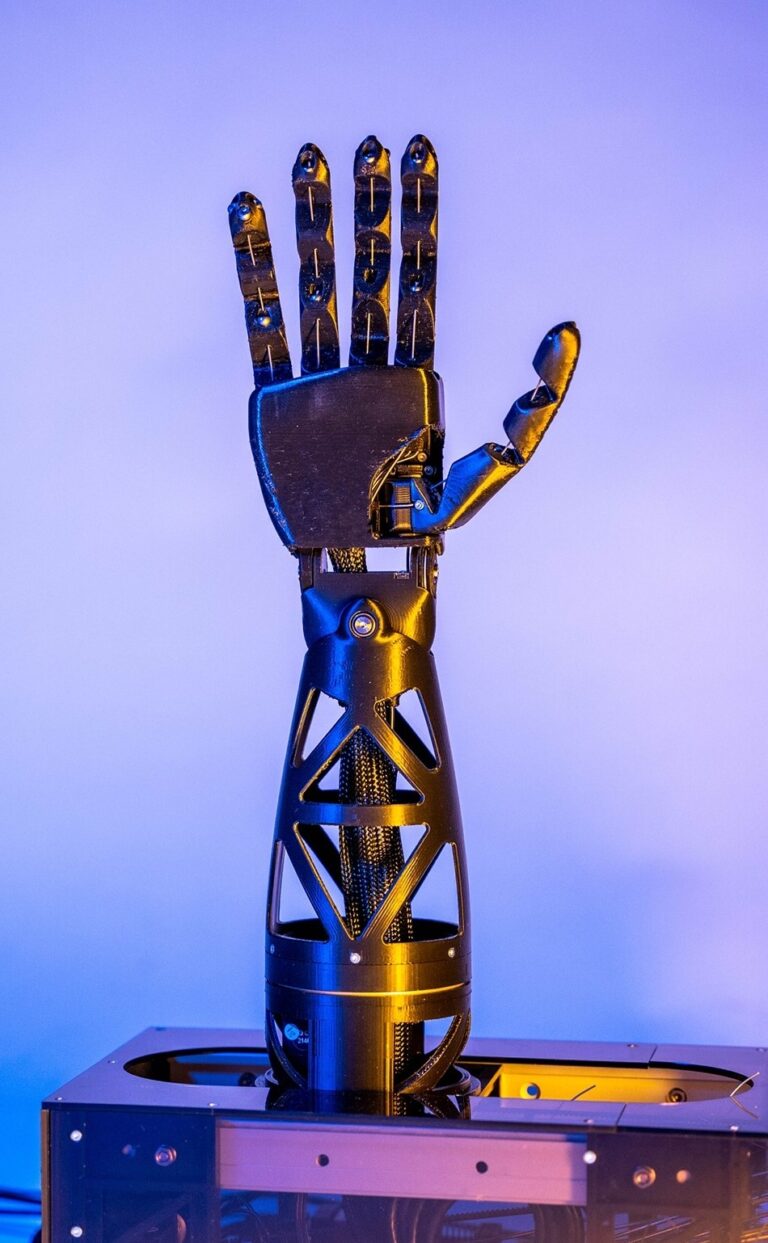 The Tatum T1
Providing newfound freedom and privacy, the Tatum T1 is a robotic system that outputs natural tactile sign from mainstream communication media. Disrupting the field centered on braille, the T1 has been designed to incorporate and showcase signing culture.
Taking Collaborative to the Next Level
The T1 Fingerspelling Hand is a novel, humanoid armature system. Designed to optimize dexterity and compliance, the T1 Fingerspelling Hand features 18 Degrees of Freedom while remaining anthropomorphic in size, shape, and feel.
Opening Up the World of Resources
First, the device will sign based on live text or voice input. Secondly, the device can sign based on pulled data from communication mediums (emails, websites, messenger, eBook). Lastly, the device can sign based on remote, real-time signing (similar to a traditional phone call relay.
Teaching a Robot to Sign
Tatum has developed the first translation algorithm that turns English text into ASL. By determining custom morphosyntax parsing standards for both English and ASL, we can accurately and repeatedly translate written English into grammatically sound ASL. Importantly, our parsing standards allow us to capture the regional and demographic differences of signers to allow for ease of use.
How Tatum Translate Works
Linguists gloss languages in order to understand the components that make up each word, not just the overall meaning. These components are called morphemes, and each morpheme contributes a piece of information. Glossing exposes a language's morphemes so that linguists can see how worlds are built. When people talk about glossing sign languages, they don't mean exposing morphemes. ASL is a visual language with no written form that easily captures the visual component. Glossing ASL – writing down the signs using English terms for each sign – is the closest you can get to writing down the language.